| | | |
| --- | --- | --- |
| | History | |
TRichView News: 2002
Dec 13, 2002 – Starting from today all registered users of RichView Package get a 10% discount when registering llPDFLib – pure Object Pascal library for creating PDF documents. Find more about llPDFLib at www.llion.net.
---
Dec 8, 2002 – Major update: RichView Package 1.7 is ready for downloading.
New features:
multilevel bullets and numbering with some unique features
some support for headers and footers
table heading rows
support for Windows XP Themes (borders)
better RTF import (including import of inserted symbols, Unicode paired quotes and dashes), better IME support, better Unicode text processing, faster formatting
new demo projects
new overview topics in the help file
---
Dec 8, 2002 – New: RichViewActions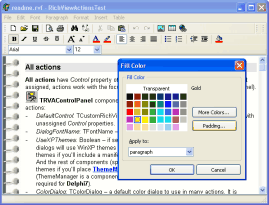 RichViewActions is a free add-on for RichView package allowing to create customizable, attractive and solid user interface for a word processor with no coding.
The actions cover:
file operations
printing
editing (Clipboard, searching and replacing, etc.)
formatting
inserting files, symbols, pictures
bullets and numbering
tables
hyperlinks
The actions include a set of pre-built dialogs.
All dialogs can use Windows XP themes (visual styles).
Besides, the actions can be applied "silently", allowing to implement your own user interface.
---
Dec 8, 2002 – New: RvHtmlImporter by Carlo Kok – freeware component importing HTML files RichView.
Dec 8, 2002 – update of RvXML by Jiri Banzet – freeware component for saving, loading and inserting XML document in RichView.
Dec 8, 2002 – update of RichView Parser for Addict 3 Spell Check and Thesaurus
---

Trial version of TRichView is included on the Borland Delphi 7 Companion CD
---
Apr 14 2002 – Trial version of TRichView is included on the Borland C++Builder 6 Companion CD
You can download a version for C++Builder 6 from the link above.
---
Feb 2 2002 – Update in third-party components for RichView.
RichView XML 1.1.2 by J.Banzet (update):
changes for Delphi 3 compatibility;
fixes in saving embedded Delphi controls.
SyntaxRichViewEdit 1.o by I.Afanasyev (new).
The component (inherited from TRichViewEdit) with the basic syntax highlighting abilities.
Syntax highlighting is based on RichViewEdit's search and replace functions, so it cannot be used for huge documents.
But for not very large documents the performance is more than acceptable.
---
Jan 24 2002 – Trial versions are updated to v1.6.10.
There are no revolutionary changes in this version, but some of minor improvements may be useful:
inserting HTML and RTF codes in documents, some other improvements in RTF and HTML export;
reading shading of RTF table cells (RichView shades background color by the specified value);
(optional) saving additional layout information with document in native format (RVF);
applying operations to multiple selected paragraphs (for example, changing indents);
some usability tweaks.
RichViewXML is updated as well.
---
Site News: 2002
---
Dec 22, 2002 – One more application created with our components:


FoopChat by Willow Ridge Software.
---
Dec 7, 2002 RichView Showcase – 10 compiled demo projects
---
Oct 25, 2002 – we are happy to present 7 new applications created by our customers using the RichView Package:
| | |
| --- | --- |
| | WinOrganizer: Full-scale personal information manager (by The Golden Section labs) |
| | Moremotion Web Designer: Web design editor with all functions required for an e-commerce project (by Mor Yazılım) |
| | Just Another Jabber Client (JAJC): ICQ-like Jabber client (by Mikel Ivanov) |
| | Voodoo Chat: Free graphical chat community (by Mark Parniak) |
| | TailMe: Tool for monitoring log files (by Jan Weingärtner) |
| | TeraDB: Application for storing and retrieving snippets of information (by TeraDB) |
| | Babel Fish Direct: Fast translations using all the power of Altavista's Babel Fish translation engine (by 1dotSoft) |
---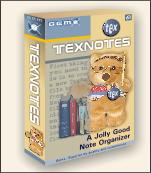 April 13, 2002

One more great application was created with our components – TexNotes by Univision – the jolly good note organizer.

And even one more – The Beatles Forever – a free hypertext electronic songbook.
---
Jan 24 2002 - The web site is completely recreated!
Now it has a new stylish look, enlarged section describing the component features, and the last (by may be the most important) – the support news groups!
News groups can be accessed both by special news clients (such as Microsoft Outlook Express) and by Internet browsers through the web interface.

You can see images of some pages in our old design in the Site Museum.
---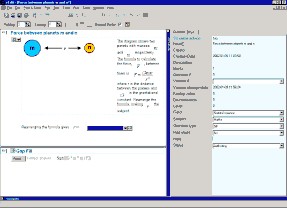 Jan 24 2002 – We are glad to demostrate three more applications created with TRichView components:
i-assess by EQL – a complete solution for computer-based assessment
R.A.L.E. Lung Sounds by PixSoft – a computer aided instruction on respiratory sounds
Uji Family Pack by Syarikat Home Multimedia Program – an educational tool designed for families and teachers who are interested in making extra lessons for their children.