| | | |
| --- | --- | --- |
| | TRichView in Applications | |
---

Product Page: www.voodoochat.com (discontinued?)
Developer: Mike Parniak
License: Free
Interface: English.
---
Voodoo Chat is a free graphical chat community.
Using web pages as rooms, Voodoo Chat lets you chat with old and new friends in a well-blended environment that lets you feel like you're "in the room" without taking the emphasis away from chat, as many graphical environments do.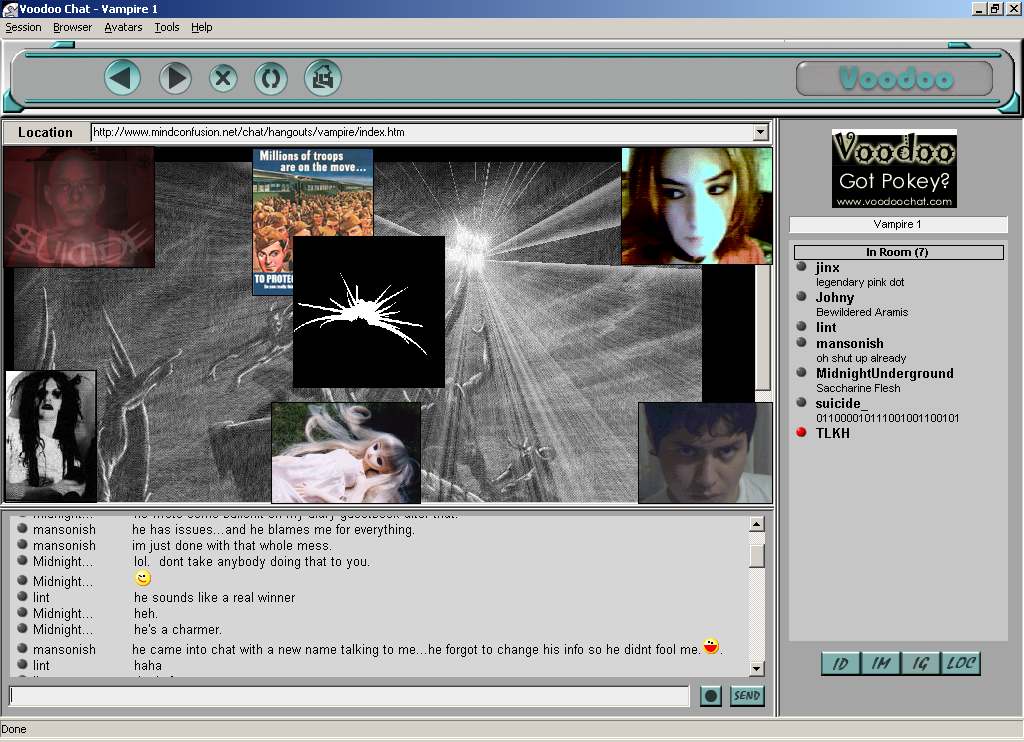 Screenshot of Voodoo Chat client (click to enlarge): RichView is used to show user messages
The Voodoo Chat Client has tons of features that integrate seamlessly into your chatting life:
create your own graphical avatars (BMP, GIF, PNG, JPG) even using animation or transparency
transfer files of any size in batches with resume
play games with other chatters (or write your own games!)
initiate voice calls to other chatters even if they're in different rooms
have up to 100 "buddies" and be alerted whenever they login or logoff
combine animation and sound to create "gestures" that can play as long as you want
and much, much more!
---
Disclaimer: This application is listed here because it uses our programming library. We are not the developers of the applications listed in this section of the web site (unless explicitly stated). Contact information of the developer of this application is at the beginning of this page. Please address all support or sales questions regarding this application to the developer.
We are trying to keep information in this section of our site up to date. But applications are evolving, and some information or graphics may be obsolete. Visit the application's site for the actual information.